Phosphate Rich Organic Manure Organic Fertilizer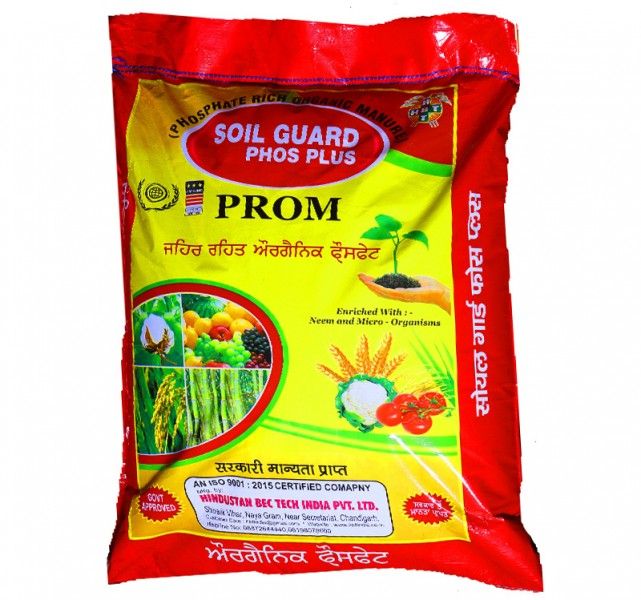 | | |
| --- | --- |
| Business Type | Manufacturer, Supplier, Retailer, Wholesaler |
Phosphate rich organic manure is a type of fertilizer used as an alternative to diammonium phosphate and single super phosphate.
Phosphorus is required by all plants but is limited in soil, creating a problem in agriculture In many areas phosphorus must be added to soil for the extensive plant growth that is desired for crop production. Phosphorus was first added as a fertilizer in the form of single super phosphate (SSP) in the mid-nineteenth century, following research at Rothamsted Experimental Station in England. SSP is non-nitrogen fertiliser containing Phosphate in the form of monocalcium phosphate and Gypsum which is best suited for Alkali soils to supplement Phosphate and reduce soil alkalinity.
The world consumes around 140 million tons of high grade rock phosphate mineral today, 90% of which goes into the production of diammonium phosphate .
Usage
Gardening : Vegetable, Roof top, herbs, Flowering Plants (Floriculture), Natural Lawn and Garden care.
Organic Landscaping and Agricultural Farms.
Fruit trees (Horticulture).
Tissue culture Plants.
Sericulture
All crops
Benefits
Enables efficient growth.
Increases moisture retention.
Promotes microbial activity.
Controls pest & diseases.
Dosage
As per the requirement according to the crops
Read More...
Looking for "
Phosphate Rich Organic Manure Organic Fertilizer

" ?