Organic Manure Organic Fertilizer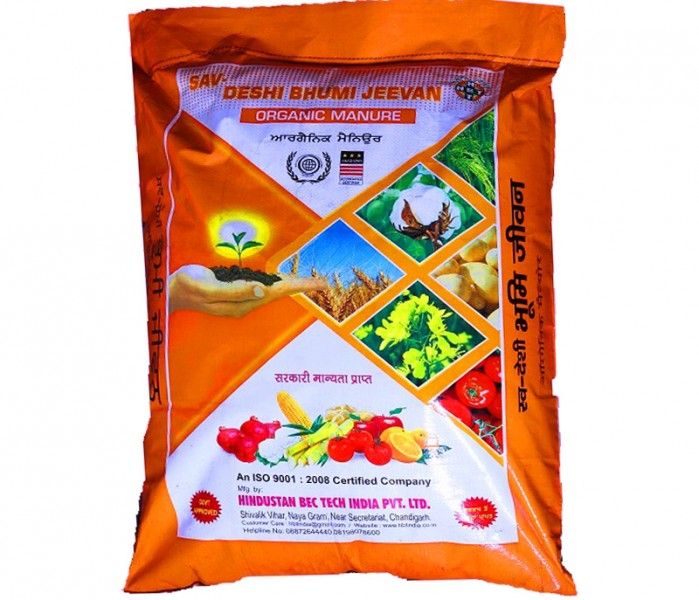 | | |
| --- | --- |
| Business Type | Manufacturer, Supplier, Retailer, Wholesaler |
Organic manure is nutrient derived from organic sources like animal waste, vegetable compost, agricultural residues, human excreta, etc. Basically they are natural materials that decay and get mixed with the soil thereby increasing its fertility. The main idea behind providing organic manure is to break down the complex inorganic nutritional supplements into simpler organic ones that can be easily absorbed and assimilated by the plants. Manures having a low nutrient content have residual effect for a longer period of time. It also improves the quality of the soil. Some of the major manure sources are
Human waste like urine, night soil, sludge, sewage, slurry and other organic town refuse.
Cattle waste like urine, dung, slurry from biogas plants.
Agricultural wastes like crop residue, trash, stubble, twigs, dry leaves, etc.
Slaughterhouse wastes like blood meal, bone-meal, meat meal, fish waste, horn meal and hoof meal.
Water tank wastes like silt, weeds, water hyacinths, etc.
Agro-based industrial wastes like bagasse, oil cakes, corn cobs, press mud, wheat straw, fruit and vegetable processing wastes, wheat bran, mushroom compost, etc.
Poultry wastes like droppings, extra feed, etc.
Besides these kitchen waste can be used to make organic manure for gardening.
Usage
Gardening : Vegetable, Roof top, herbs, Flowering Plants (Floriculture), Natural Lawn and Garden care.
Organic Landscaping and Agricultural Farms.
Fruit trees (Horticulture).
Tissue culture Plants.
Sericulture.
All crops
Benefits
Enables efficient growth.
Increases moisture retention.
Promotes microbial activity.
Controls pest & diseases.
Dosage
As per the requirement according to the crops
Read More...
Looking for "
Organic Manure Organic Fertilizer

" ?